new website for a growing nonprofit
City Forest Credits offers two services for the private sector to contribute to local climate action and enrich communities. Through CFC, companies can purchase carbon offsets from urban forest projects or invest in certified tree planting projects. 
CFC knew what they didn't want their website to do when they approached me, but we had to dig pretty deep during our discovery to understand their target audiences' needs and goals. It was super rewarding and enabled us to create a well-defined user experience. 
Competitive analysis
User group development

SEO strategy

Wireframes + prototypes

Copy editing

Web design + development

WordPress guide + training
Custom WordPress site

Built in 2020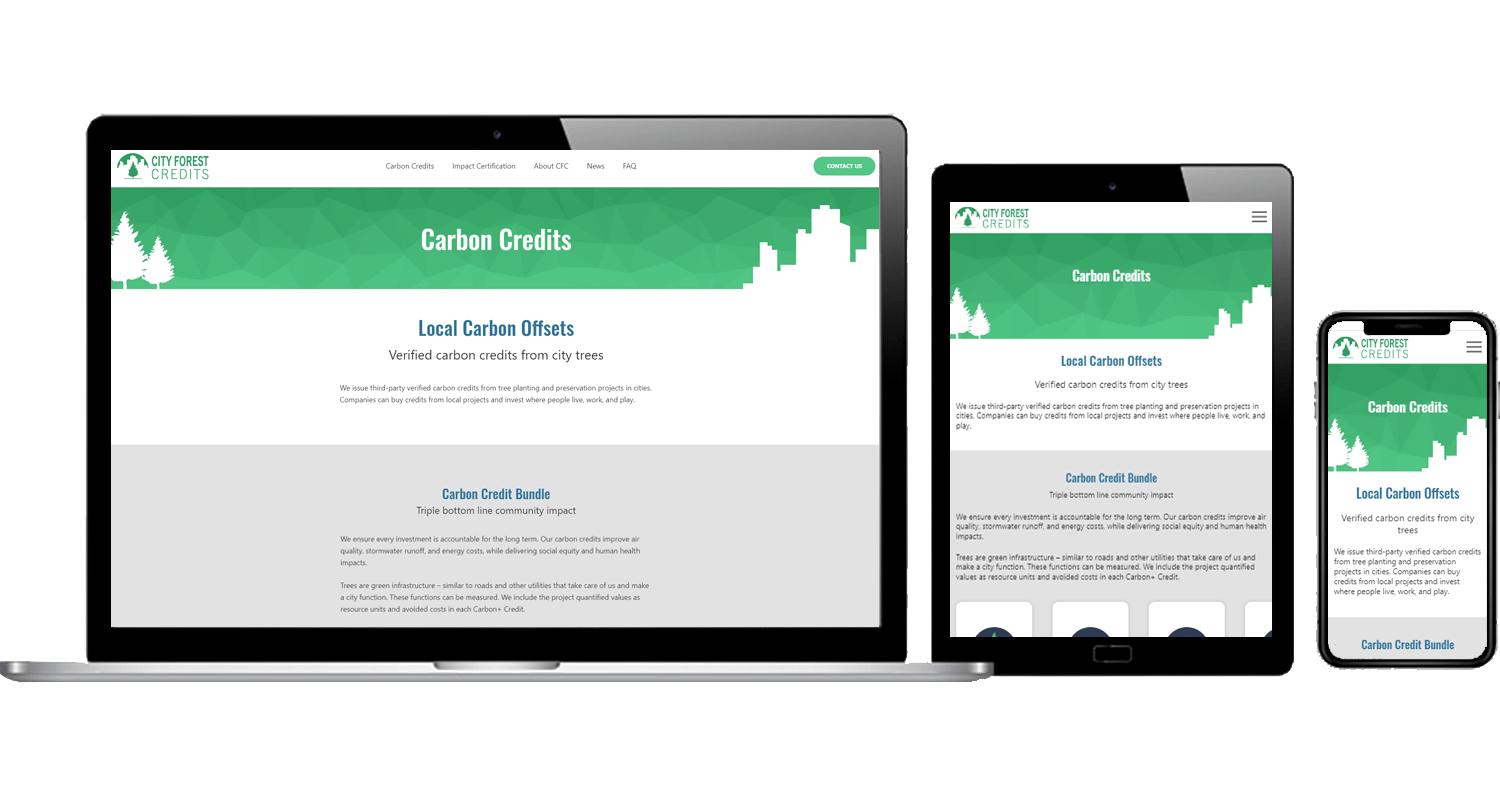 two distinct service offerings
For one service, impact certification, the website aims to convert users to purchase CFC's product. For the other, carbon credits, the website only serves to inform (and in fact, legally CFC cannot sell credits). But to the casual visitor, these two services, and the language used describe them, may appear to be quite similar. I used distinct colors to distinguish the two services that I carried through hero images, project cards and profiles, and map markers to help orient the user.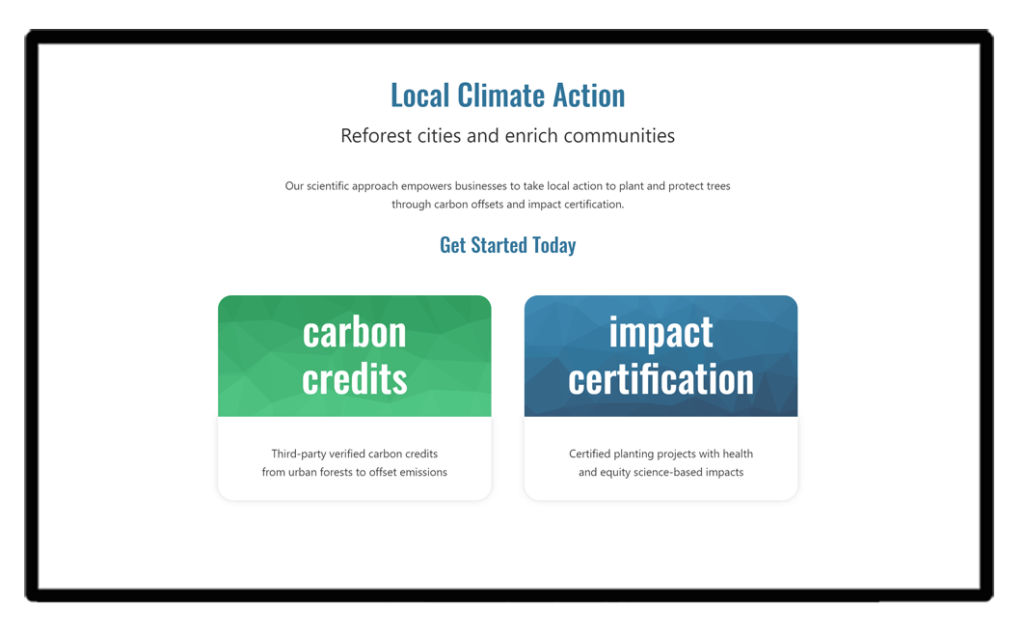 We incorporated horizontal swiping on infographic and project cards,  and condensed many elements to save vertical space, so visitors can more quickly find what they're looking for or take a deeper dive on content they're interested in. 
growing portfolio of projects
CFC regularly adds impact certification and carbon projects that are displayed on the website in multiple formats. We created two separate databases with custom fields and pulled the data into various elements on the website—on maps, project cards and profiles. 
Impact certification projects have a scoring system based on three focus area and report against the UN Sustainable Development Goals. CFC staff can easily drop data into the backend and it's formatted and stylized for each project profile.
more ux + web design projects
have a website that needs work?