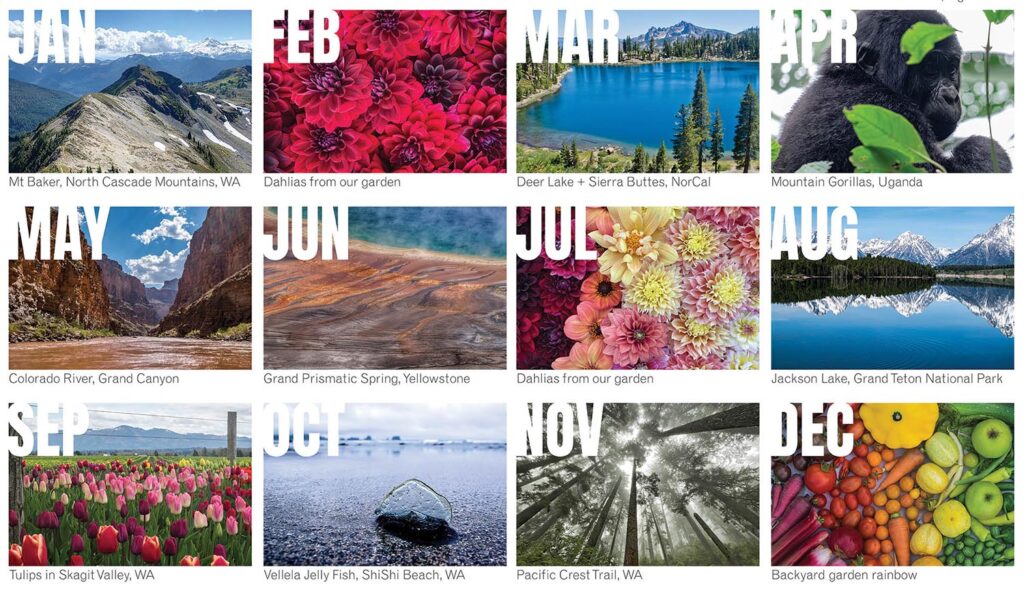 Some friends encouraged me to create a calendar of my photography. I haven't used a paper calendar for years and was skeptical that people still do. But apparently there's quite a few of you who still appreciate seeing the month laid out on good old paper. I asked friends to vote on their favorite photos I've taken in the past few years and the top images made it into this first calendar.
an environmental + social justice focus
The calendar includes fun holidays (National Hug Day, Pi Day, International Beer Day) and social and environmental justice days (Equal Pay Day, Bike to Work Day, National Coming Out Day).
Plus $15 from each calendar sold (all profits) will be donated to Earth Guardians—a global community of young leaders, activists and artists defending our planet.
raised to date for Earth Guardians